Rose Quartz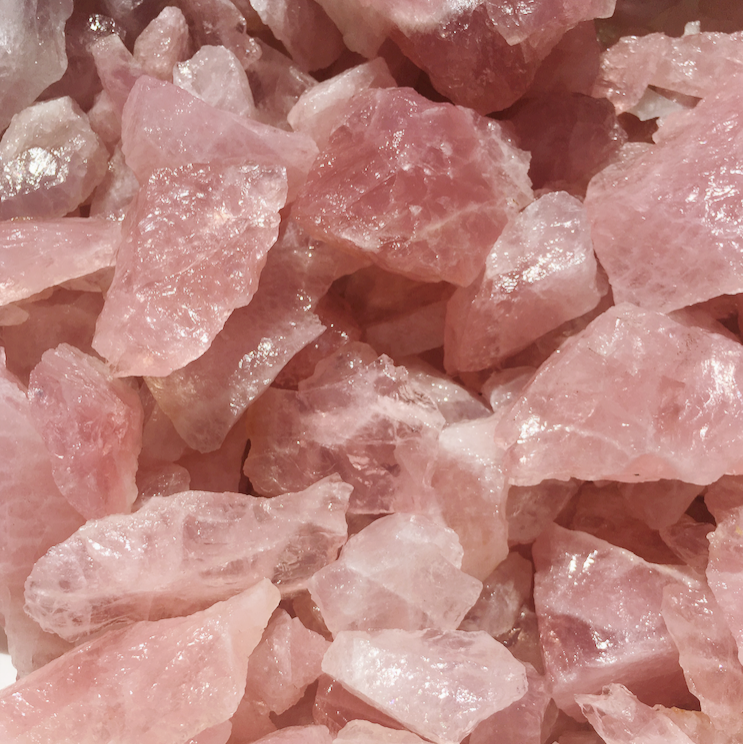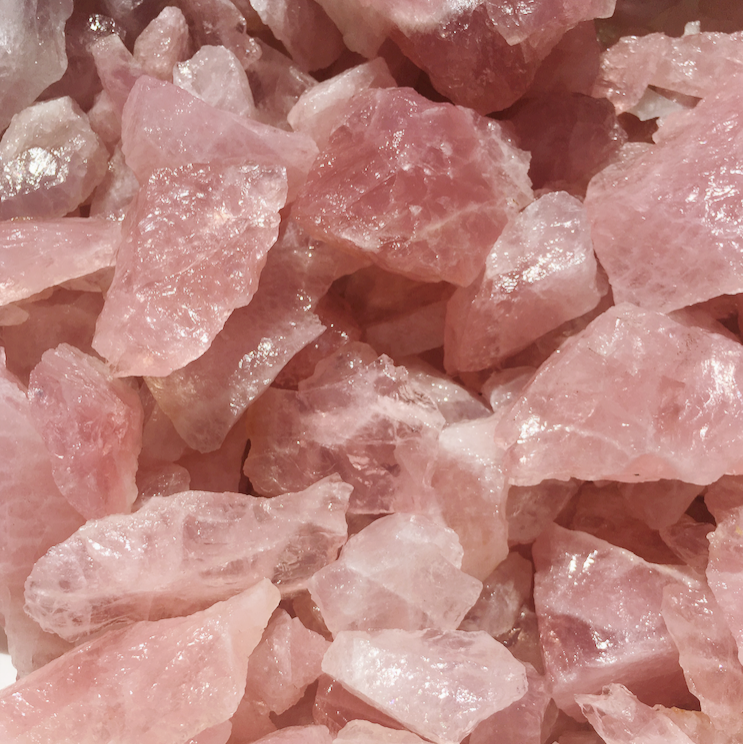 Rose Quartz
Unpolished Rose Quartz is a crystal of unconditional love and fulfillment. It carries a soft feminine energy of compassion and peace, tenderness and healing, nourishment and comfort. It speaks directly to the Heart Chakra, dissolving emotional wounds, fears and resentments, and circulates a divine loving energy throughout the entire aura.
Also called the Heart Stone, and Pink Quartz, Rose Quartz may have been used as a love token as early as 600 B.C. It is quite effective in attracting new love, romance and intimacy, or in developing a closer bond with family or friends. It supports connection within groups and community, and carries a high spiritual attunement to the Earth, Universe, and the Divine.
Rose Quartz is a mothering crystal, inspiring nurturing of the self if one has lost their own mother. It promotes motherly bonding and is a good stone to place on the stomach during pregnancy, and to take to the hospital to be near the baby during birth. It is also soothing in the days to follow, placing baby milk or food within a circle of Rose Quartz for a few minutes helps ease colic or feeding difficulties.
To call in love or strengthen a romantic relationship, Rose Quartz may also be placed by the bed or in a special corner of the home to restore trust and harmony, and encourage unconditional love. As a stone of love, tenderness and sensuality, Rose Quartz is a powerful aphrodisiac, stimulating sensual imagination.
size varies between 1-4 inches